Durable helped PMIEF ensure its mission and vision are reflected on every page of its website through comprehensive strategic planning.
---
Business case
PMIEF is a rapidly evolving organization. Over the past five years, their efforts to provide project management curriculum worldwide have expanded significantly—including a grassroots campaign to teachers and parents as well as grantmaking to nonprofit institutions across three strategic themes.
As PMIEF's programs have increased in scale and breadth, so has their content strategy. PMIEF needed greater flexibility for staff to efficiently make significant changes to their site's content and design, as well as personalize messaging for specific audiences.
At the same time, the percentage of mobile users visiting the site continues to grow, and we identified many opportunities for the website to do a better job of serving them.
---
Our solution
Building a solid strategic framework
We worked closely with PMIEF to realize a comprehensive strategic underpinning for their digital presence.
First, we created strategy maps to draw through-lines connecting PMIEF's broadest strategic aims to marketing objectives, down to specific digital goals for users. We also developed detailed personas to guide content creation and prepare for personalization on the new site. We associated digital goals with one or more relevant personas.
This work helped clarify and prioritize requirements for the web refresh project, and will also be used long-term as a roadmap to guide future activities.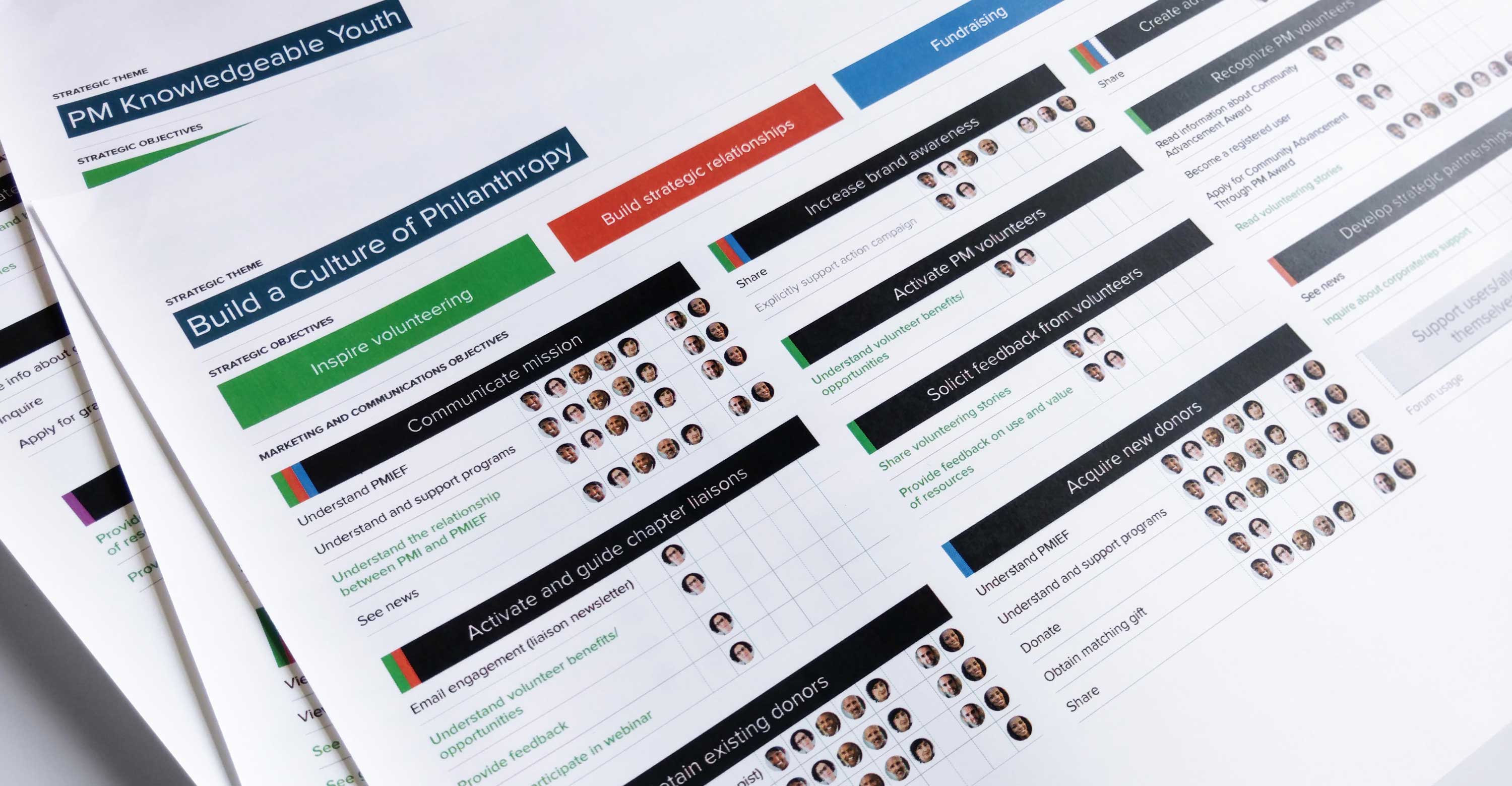 Detailed strategy maps connect four high-level strategic themes to digital goals.
Improving the user experience
The overall information architecture of the website was refined based on the improved understanding of personas and digital goals.
The scholarship application process was improved based on better understanding of user journeys resulting from research and user feedback.
A cleaner, less youth-oriented visual design was implemented to appeal to a broader range of audiences.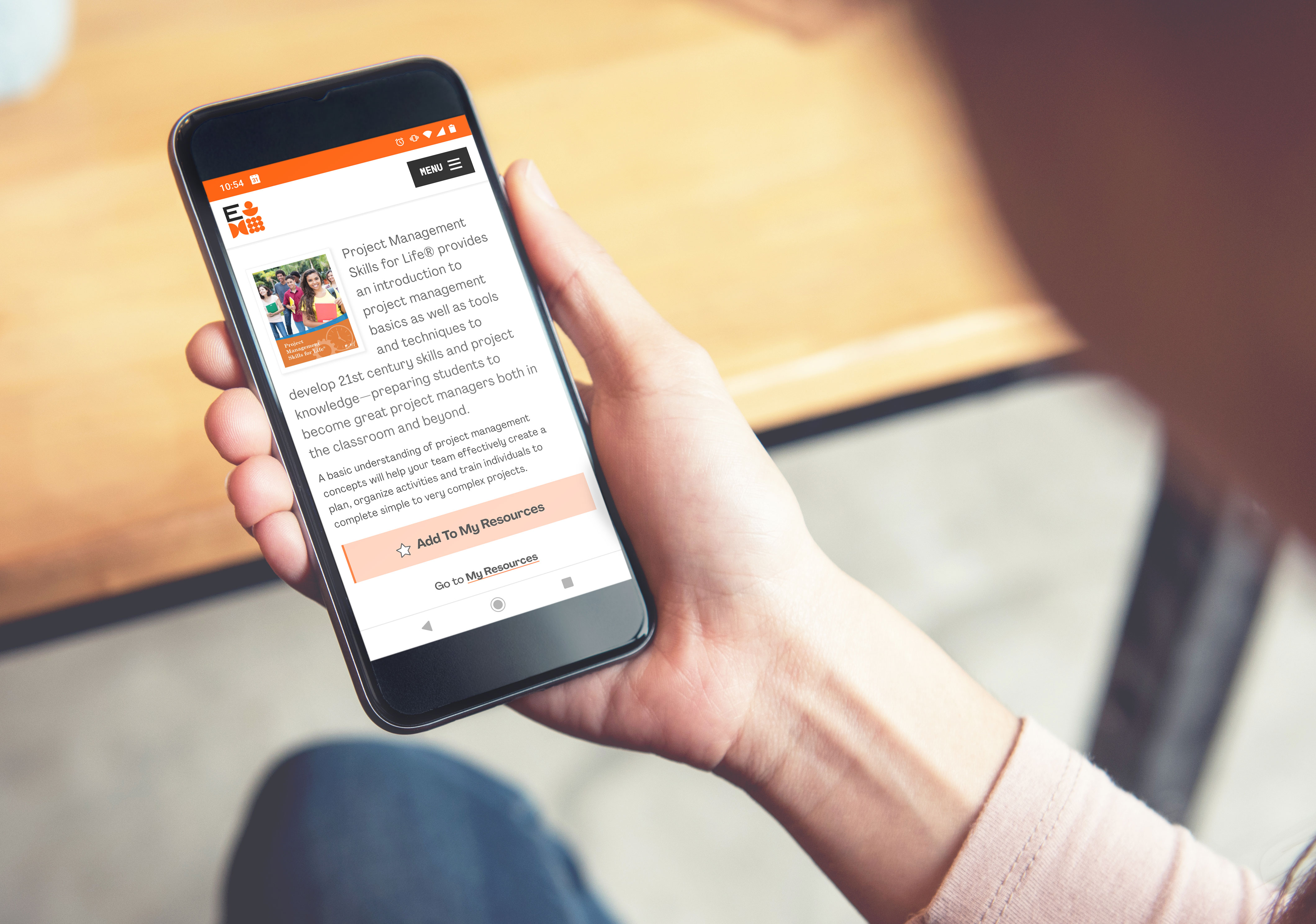 "My Resources" functionality was introduced to allow mobile users to save resources for future download on desktop devices.
A foundation for growth
The highly flexible component-based CMS design supports an evolving content program as well as context marketing.
All pages were profiled by content type interest and persona to understand user behavior better and enable implicit personalization.
Staff training included ongoing one-on-one sessions during development and content migration. Post-launch, Durable created a 21-part video series to provide training for future content editors.
Email marketing activities were consolidated into Sitecore EXM, enabling robust cross-channel campaign personalization on a platform already familiar to PMIEF staff. 
---
Results
Within six weeks of launch, there were significant improvements across several key traffic metrics versus the same period the previous year:
29% increase in page views
21% increase in first-time visitors
143% increase in visits on mobile devices